What seems like many moons ago, I started to assess my business and what I had to do to take it to the next level. Running low on potential travelers, I felt I had to do something to boost and build up the business. Who were the key players I had to meet, how could I meet them and how could we help each other. My business is booking travel, African Safaris in particular. I had to decide who those key players were to assist me in taking my business to the next level. For me, taking it to the next level was identifying properties I wanted to use, learning about the areas and new developments, knowing who were the people I had to connect with.
So I had to take a pause and give it some serious relationship. What does it really take to build business relationships these days? One thing I can tell you for sure, it takes time, patience and consistency. This is what I have found works for me, and essentially most of those I know who have strong business relationships.
See what type of networking opportunities are available in your area, where you can meet like-minded small business owners. Here are just a few of the places where you can start. Don't discount meetings where the subject matter may not be of particular interest to you. Remember you are going to meet other business owners, not to make social friends, though that may come with some of those you might connect with personally and you may have to attend personal events from time to time. Consider these opportunities and see how they may help you build your own business relationships.
Meetup
Chambers of Commerce
Seminars & Events
Be consistent, don't just go one time and think you'll build a relationship. It is very rare that it happens like that. People have to see you continuously, your face has to be memorable, and it won't be if you just go one time and think they'll remember you or call you. Remember, people do business with those they know, like and trust.
Remember when people invite you to an event, think about going, it's another place to meet connections that you would not otherwise be aware of.
Put in the time, and it will take up your time. Good networkers can network every day all day, and some evenings. Some weekends you might find yourself busy as well.
A business relationship takes some nurturing and development to build them, seek to advise from those you connect with, compare notes, and most important, take some time out of your busy schedule to meet one on one with someone, to get to know them better, maybe someone who can complement your business, or someone who can give and receive ideas and input, or someone you'd like to share information with, not on selling a product, but on developing the relationship to a point where, when someone thinks of a person they might want to refer others to, that person might be you. Be memorable, whether you sell skin care products or African Safaris as I do.
I find myself asking others, how they do a specific thing, to get ideas – it's not about copying – it's about developing your individualism, through comments, conversations, meetings with others you admire and can learn from and building your own identity.
You can learn from anyone, how many times have you gone to a seminar that is based on knowledge you already have. I'll bet you come away with some new information, no matter how small.
Join your local Chambers. They are a wealth of information, contacts, and connections. You'd be doing yourself a disservice if you don't explore this option. Those that join Chambers already have businesses, big and small, and you can certainly tap into those connections for your clients/customers or for yourself. Also, you learn about each other, things you didn't know, but that's the beginning of a connection.
There will be many times that you might not want to attend an event, but think about it before you decline. How many people will be there, will there be others you can connect with, share interests with. Your best lead or connection may be there. Of course, you can't do everything, because once you start networking, so many doors open and you can't possibly keep up with them.
I have met and developed so many business relationships in the ten years I've been in business. When I first started, no one knew who I was, and no one would give me anything. It was a struggle for some years. Now, however, everyone knows who I am, even in a foreign country and I can call on many for almost anything. I treasure those relationships, I trust them, and I know and like them, professionally and personally. That was when my business started taking off. Over the years, I have taken the time to meet with them, gather information that would help me in my business and maintain those contacts, so if I needed something they were available to me. I think the most important thing that you must do for any valuable business relationship is to nurture it, develop it, maintain it, and be consistent in it. Be yourself, be memorable, and be available. It's worked for me. Develop your own style, and it should work for you as well.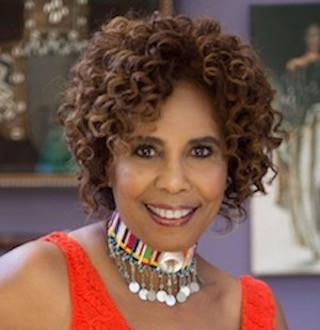 Kay Trotman "SafariKay"
Destined to Travel
951-898-6094
Destined-To-Travel.com